Tibet as seen by a monk
This section of rainbowbuilders.org presents articles and photographs by a Tibetan monk who wishes to contribute in this way to a better understanding of the Tibetan society, culture and religion across the world. He wishes to remain anonymous and has chosen the pen name "Dream Tirong".
According to the tradition, each family sends one of its children to the monastery. Nowadays, Tibetan families tend to have fewer children than in ancient times. This rule is not applied that strictly anymore, but almost every Tibetan has got a brother, cousin or uncle who is a monk. The children enter the monastery when they are more or less eight years old. They live and get the whole education in the monastery, but their family will often visit them. This system creates a strong link between the lay society and the monasteries.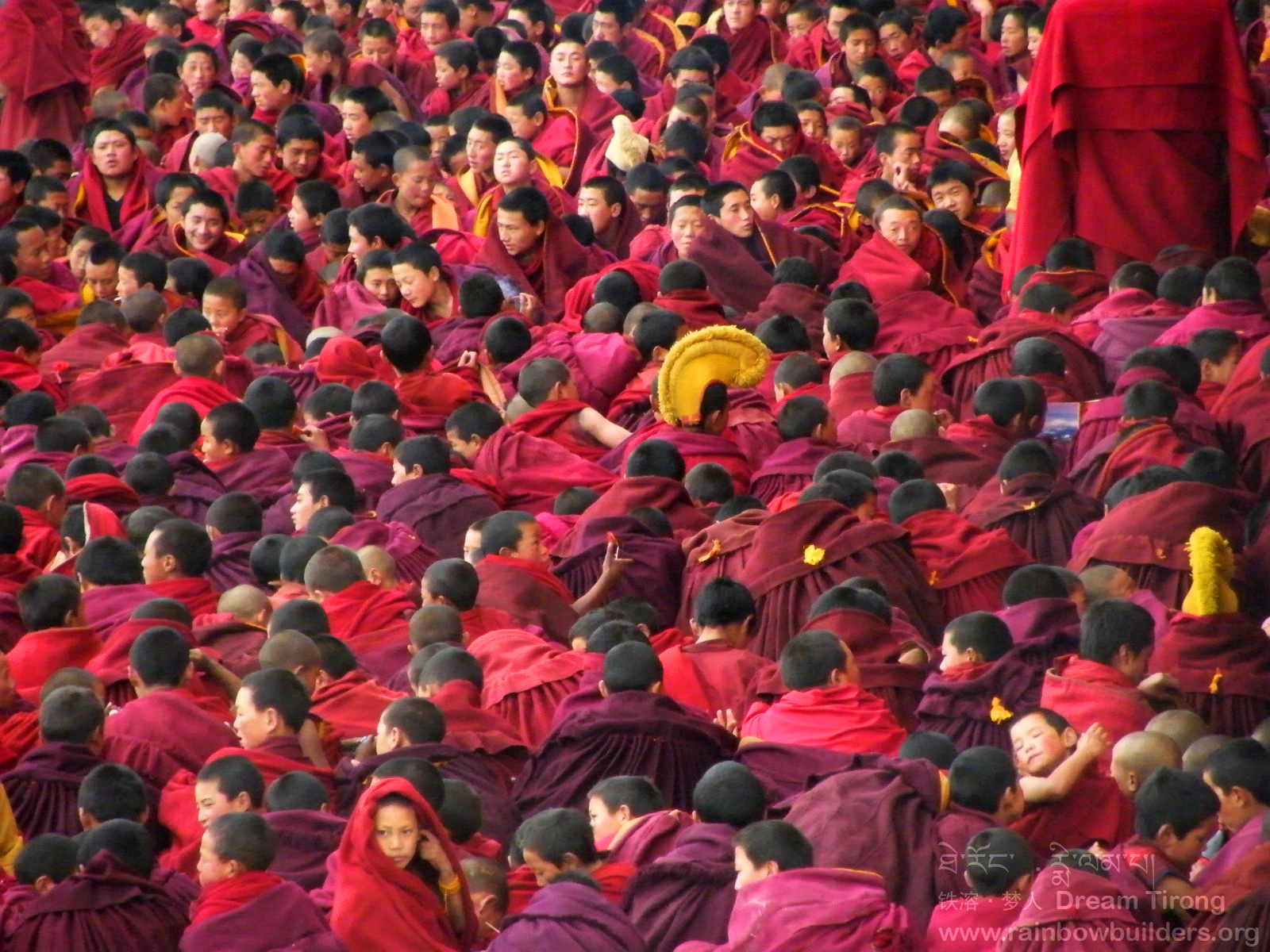 The Drak Yerpa Monastery (Tibetan: བྲག་གཡེར་བ) close to Lhasa is one of the oldest monasteries of Tibetan Buddhism; it was founded in the 7th century. Its holiest places are caves in which Tibetan kings and holy men have meditated all along the more than one thousand years long history of this monastery.